Information
Shipping Times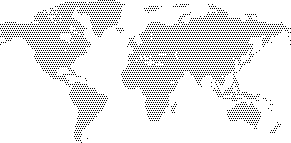 (Please Note, Shipping Times depends on your local Postal Service)

54 Countrys already shipped:















































Products
Apparel
T-Shirt
| | | | | |
| --- | --- | --- | --- | --- |
| | S | M | L | XL |
| X | 46cm | 50cm | 52cm | - |
| Y | 66cm | 68cm | 70cm | - |
100% cotton, 165 g/m²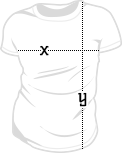 Girly-Shirt
| | | | | |
| --- | --- | --- | --- | --- |
| | S | M | L | XL |
| X | 46cm | 50cm | 52cm | - |
| Y | 66cm | 68cm | 70cm | - |
100% cotton, 165 g/m²

Wash (Textile Thermo Transfer Print)

Wash inside out, max 30°

Do not tumble

Dry iron inside out


Accessories
Wall-Decals
Ritrama O-Grade, 75µ
Vinyl Cut with backside
Application-Paper
UV-Resistant
Fadeless Guaranteed
for 5 years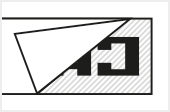 To adhere the vinyl properly, all surfaces should be clean & dry.
liner = blue paperback
app-tape = transparent
Peel away the liner and leave the vinyl cut sticking to the application-tape.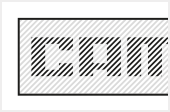 Apply the tape with the vinyl cut side to the surface. Wipe above the mounted tape to press the sticky side of the vinyl to the surface.
It will stick wherever you leave it, so be sure go slowly and carefully.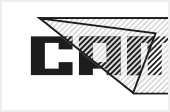 Remove the top layer of application-tape carefully, leaving the letters in place on the flat surface.
Enjoy your new design on your wall, car, fridge surfboard or wherever you want!



Sleep Masks
Sleeping Eye Mask
One Size Fits All
Polyester

Thermo Transfer Print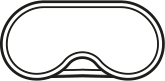 Prints
Stickerpacks
Offset Print
UPM Raflatacc
170 g/qm Self Adhesive
1 Pack = 10 Stickers



Photocards
Photo Exposure
Premiumpaper
Kodak Royal - Photo

102mm × 150mm




Payment
PayPal
You will be redirected to verify your paypal customship. When you had confirmed your payment, please make sure to click the button "complete your order on shop.camodesign.de", otherwise the order is not complete!
Accepted Credit cards Visa / Delta / Electron, MasterCard / Eurocard, Maestro, American Express.
Accepted Currencys Canadian Dollar, Euro, British Pound, U.S. Dollar, Japanese Yen, Australian Dollar, New Zealand Dollar, Swiss Franc, Hong Kong Dollar, Singapore Dollar, Swedish Krona, Danish Krone, Polish Zloty, Norwegian Krone, Hungarian Forint, Czech Koruna, Israeli New Shekel, Mexican Peso, Philippine Peso, New Taiwan Dollar, Thai Baht

CAMO@CAMODESIGN.DE
Prepayment
You will receive an email confirmation with information about your order and banking details.
Please make sure that the money is transferred within 7 days - orders from abroad 14 days - otherwise your order will have to be canceled!
Your order will be shipped after receipt of complete payment.
For more detailed information about shipping times to your country check the timtable above.


RAIFEISENBANK JEVENSTEDT


BIC: GENODEF1NTO (Rendsburg)
IBAN: DE24214636030004680502

CAMO* - SHOP.CAMODESIGN.DE
camodesign
Osterende 105
25813 Husum
Germany

camo@camodesign.de
www.camodesign.de
Responsible for contents according to §10 paragraph 3 MDStV
Philipp Schamp

UST-ID: DE271854231




Privacy Policy
Data security
In general, our website can be used without providing any personal data. If personal data (such as name, postal or email addresses) are collected, this will occur on a voluntary basis, in so far as possible. These data shall not be provided to a third party without your explicit permission. Please take note that data transmission across the Internet (e.g. by using email communications) may not be secure as it is impossible to safeguard completely against unauthorized access by third parties. The use of published contact details by third parties for the purpose of advertising is expressly excluded. We reserve the right to take legal steps should unsolicited advertising be sent, including spam.
Privacy policy for the use of
Facebook-plugins (Like-button)
Our website uses social plugins ("plugins") provided by the social network facebook (Facebook Inc., 1601 Willow Road, Menlo Park, California, 94025, USA). The plugins are identifiable by the Facebook logo or the "Like" button on our site. For a full list of all Facebook plugins go to: http://developers.facebook.com/docs/plugins/. When you visit one of our pages the plugin establishes a direct connection between your browser and the Facebook server. Thus, Facebook receives the information that you (your IP address) visited our website. If you click the Facebook "Like" button while logged in to your facebook account you can link content from our pages to your Facebook profile. This enables Facebook to associate your visit to our pages with your user account. Please note that we as provider of the pages have no knowledge as to the contents of the submitted data or its use by Facebook. For further information please see Facebook's privacy policy at http://de-de.facebook.com/policy.php. If you do not want Facebook to associate the data concerning your visit to our website with your member data, please log off Facebook before entering our website.
Privacy policy for the use of
Pinterest-Plugin (Pin It-Button)
We use the "Pin it" button of the social network Pinterest Inc., 635 High Street, Palo Alto, CA, 94301, United States. If you click the Pin it button while you are logged into your Pinterest account, you can link the content of our Website to your Pinterest profile. Pinterest can then assign the visit of our Website to your user account.We do not receive any information on the content of the transmitted data or on the use of these data by Pinterest. For more information, refer to the data privacy statement of Pinterest.
Data policy for the use of
Google Analytics
This website uses Google Analytics, a web analysis service of Google Inc. ("Google"). Google Analytics uses so called "cookies," text files stored on your computer, to facilitate analysis of your website usage. Information generated by the cookie about your use of this website is usually transmitted to and stored on a Google server in the United States. However, prior to that, when IP anonymisation is activated on this website, your IP address will be truncated by Google (within member states of the European Union or in other states that are party to the agreement on the European Economic Area). Only in exceptional cases a full IP address will be transmitted to a Google server in the United States and truncated there. On behalf this website's operator, Google will use this information to evaluate your use of the website, compile reports about website activities, and provide the website's operator with further services related to website activity and Internet usage. The IP address sent from your browser as part of Google Analytics will not be brought in association with other data held by Google.You can prevent storage of cookies by adjusting your browser software. In this case, however, please note that you might not be able to fully use all features offered by this website. In addition, you can prevent data generated by the cookie and relating to your use of the website (including your IP address) from being collected and processed by Google by downloading and installing a browser plugin available via this link http://tools.google.com/dlpage/gaoptout?hl=de.